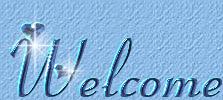 LuvleeDolls – Suffolk County, Long Island, New York
WE CURRENTLY HAVE KITTENS AVAILABLE!!!
ALL OF OUR LUVLEEDOLLS ARE UNCONDITIONALLY LOVED, CARED FOR, AND MAINTAINED BY LISA SULLO
PLEASE NOTE THAT WE DO NOT SHIP OUR KITTENS OR CATS!  FAMILIES MUST PERSONALLY COME TO OUR HOME TO PICK UP THEIR NEW KITTEN/CAT – THERE ARE ABSOLUTELY NO EXCEPTIONS TO THIS!
Welcome to LuvleeDolls!  We are a very small Ragdoll cattery, producing only a few litters per year, and are located in Suffolk County, New York which is located on Long Island.  We serve families in surrounding areas, such as Nassau County, Connecticut, New Jersey, Pennsylvania, Rhode Island, Vermont, Massachusetts, Maryland, Delaware, New Hampshire, and Virginia.  We are located approximately one hour away from New York City.  Please note that we ONLY breed blue-eyed Ragdolls…we do not breed Minks or Solids!
We feel truly blessed to have this wonderful breed be a part of our every day lives!  Raising and caring for our Ragdolls is our passion and hobby, which we take very seriously.  It is not our "business"…we make no money after paying for necessary yearly Rabies vaccinations for our cats, distemper vaccinations when necessary, and at the very minimum, yearly exams for our adult cats to ensure their health, DNA testing, emergency veterinary care when necessary, numerous veterinary exam fees/vaccinations/dewormings and altering fees for all kittens prior to leaving us, feeding nutritious foods and supplements, the cost of litter, various birthing necessities, the costs of showing, Poland Spring water for our Ragdolls, and the list goes on and on!  Raising and caring for our babies is literally a 24/7 job, with no pay, and no days off!
When leaving our home between 14-16 weeks of age, your kitten will come with a genetic health guarantee, as well as an FIP guarantee, to protect you and your new kitten!!!   In addition, all kittens leaving us will be healthy, completely socialized and given lots of love and affection by our family, will be given its first two kitten vaccinations, will be de-wormed multiple times, will be altered, will come with a registration form from TICA.  We frequently try and send photos of your kitten as he/she grows, and keep you fully updated on how your little baby is doing!  We do not agree with the de-clawing of a cat, so by signing our contract, you will agree to never declaw also.  Also, we do require in our contract that our babies never be allowed outdoors, as there are many dangers outside, as well as viruses which they could easily catch!
All of our breeding Ragdolls come from Supreme Grand Champion lines, are healthy, have the greatest of temperments, and are very well socialized.  We will only be producing a few litters each year so that we may be sure to give each and every one of our cats and kittens the time, attention and love they all deserve, as Ragdolls are truly a wonderful, loving breed.  It is of utmost importance to us to produce the healthiest and friendliest Ragdolls possible, and it is the quality of what we produce that matters to us, not quantity! To us, health and temperament are of paramount importance in our breeding program.  Each of our breeding Ragdolls will be tested and be negative for HCM, FeLV and FIV prior to us breeding them, and we will not under any circumstances breed any Ragdoll that does not have the superior temperament that a Ragdoll should have, regardless of its type.
We are a cageless cattery, where all our cats are allowed free roam of our home.  All of our Ragdolls live in the main part of our home with our family and are held, loved, properly socialized, and given the time and attention that each and every one of them deserves every single day!
By bringing one of our Ragdolls into your home, you will become a part of our family, and we will always be here for any questions you may have about your new kitten.  We would absolutely love to stay in contact with you and receive periodic photos and updates!
We thank you for visiting us, and hope that you enjoy looking through our site and learning about our cattery and the Ragdoll breed.  Ragdolls are truly a wonderful, loving cat breed.  If you are interested in one of our Ragdolls, or would like some more information about the breed, please feel free to contact us, or visit us at one of the shows we'll be attending (under Show News), as we'd love to meet with you and talk about our babies!
---